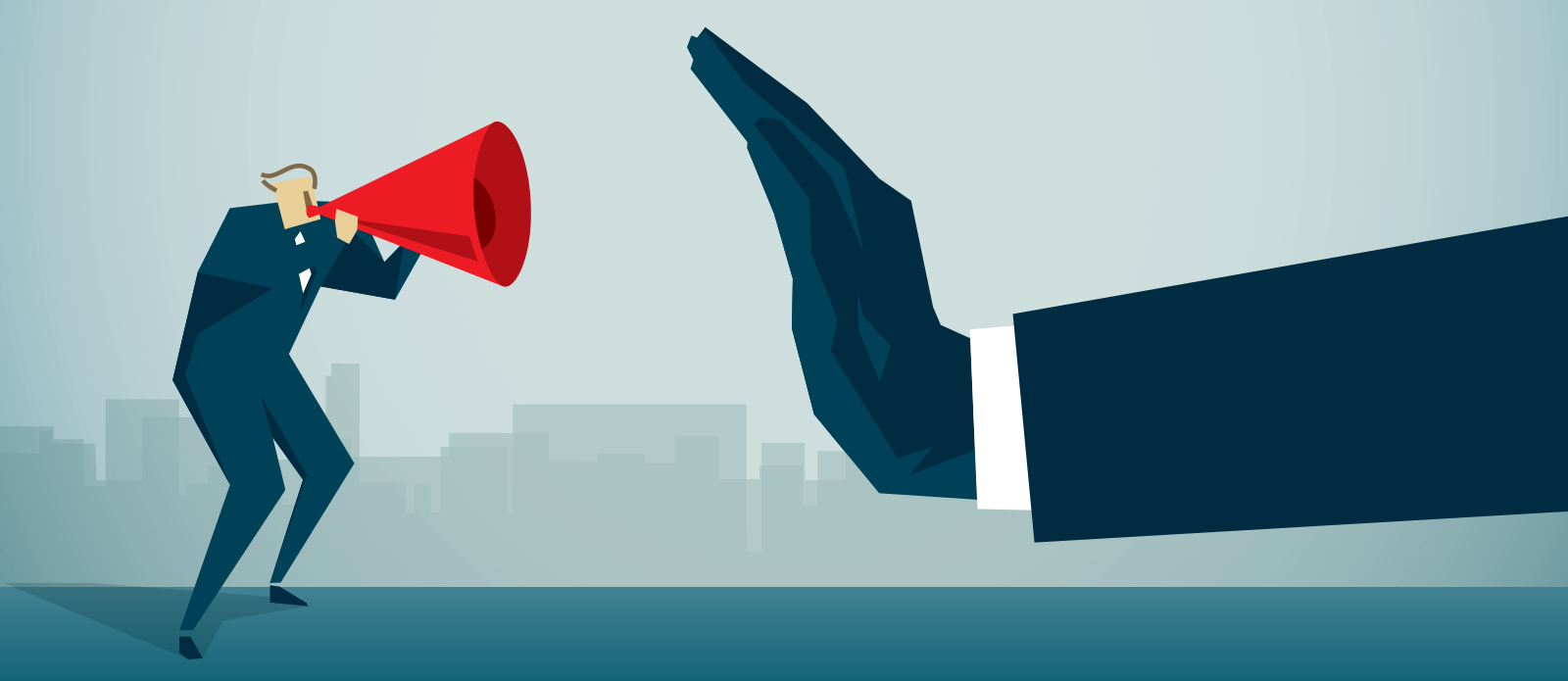 Recently, the US Department of Housing and Urban Development (HUD) filed a lawsuit against Facebook stating that their ad delivery algorithm discriminates against protected classes such as race, gender, etc.
---
On the consumer side, we see a rise in "adlergic" 18-34-year-olds who block ads in 4 or more places.
With institutional pressure to limit the effectiveness of ad delivery algorithms and demand from consumers not to be sold to, it begs the question, is the golden age of digital advertising dead? Our advertising specialists Robert Johns and Brady Werkheiser weigh in.
Is the golden age of digital advertising behind us?
Robert Johns: I think that the "golden age," as in "it's cheap and easy to get in front of a bunch of different people" is behind us. However, with new search engines like DuckDuckGo, browsers like Brave, and other advertising platforms gaining traction, I think it's just going to shift. Everything shifts.


It always seems like, "oh, this is an end of an era," but then something else happens.


As an advertiser, I don't love getting ads, but that's my job. My job is to design ads and place them where people will see them. So this topic is an interesting juxtaposition and dichotomy.
What is your experience with privacy and advertising?
Brady: I started using ad blockers during my first job when I was work in IT. My reasoning was simple. I wanted to prevent malicious ads and popups.


After I transitioned to advertising, I stopped using an ad blocker because I felt like I needed to pay attention to copywriting and try to understand advertising strategies that other brands were using.


Then, two weeks ago I went all in on privacy and started using the Brave browser. In the first two weeks, it blocked over 13,000 ads, 500 trackers, and saved me 12 minutes just by ignoring to load tracking scripts.


As the marketing manager and an SEO enthusiast, my job is to improve our client's website, research their competitors, and stay relevant to industry news. Without ad blockers, this becomes a pain.


Say you visit a website like Forbes or Business Insider – fairly reputable outlets – and before you even start reading the article you need to close three popups and turn off an HTML5 ad playing a video with sound. Then, you have to tiptoe around native advertising and sponsored links. It's a nightmare and super distracting.


With privacy-focused browsers, you get the content without the BS. It saves a lot of time, and it's a much nicer user experience. Occasionally, you'll encounter a paywall, and when you do, find another source.


The era of cheap, competition-free ads with unlimited targeting options is dying. From here on out Facebook Advertising will only get more regulated and diverse. This is great for consumers. Advertisers have to get more creative. This bilateral pressure is forcing advertisers to be more vigilant and think harder about how they promote their client's products and services.
How are new advertising platforms different?
Brady: The other day I was researching workplace management and saw an ad from Monday.com. When I saw their ad, I thought, "Cool, here's a forward-thinking brand that respects people's privacy."


DuckDuckGo offers advertising, but the targeting options are only contextual using keyword groups. Because DuckDuckGo doesn't track its users, advertisers can't target people based on their interests and behaviors.


If you look at Google for the same search term, you'll see some brands you recognize and a host of brands you've never heard of. Google is saturated.


So, when you use a search engine like DuckDuckGo, which receives over 25 million queries a day, and there's only one ad, it immediately builds trust with a consumer.


The Brave browser will eventually have ads too, but it will use a different system where people will get paid to view ads using a cryptocurrency known as Basic Attention Token (BAT). Although this model of paying consumers for watching ads hasn't be tested, it could be the future.
---
We excel in producing advertising strategies and creative campaigns that help brands grow. If you're looking for an agency partner that you can trust with this important work, please reach out.